Copenhagen's Geranium earns the coveted title of The Best Restaurant in the World this year, taking over Noma—here's the full list of winners
After a one-year hiatus and a contentious rule change in 2019 preventing former winners of the top spot from placing first again, the World's 50 Best Restaurants for 2022 was announced at an awards ceremony in London earlier this morning.
Noma—which won the coveted No. 1 spot for five years in 2010, 2011, 2012, 2014, and 2021—has passed its crown to fellow Copenhagen restaurant and former runner up on the list, Geranium. Both restaurants are Denmark's only three-Michelin-starred establishments.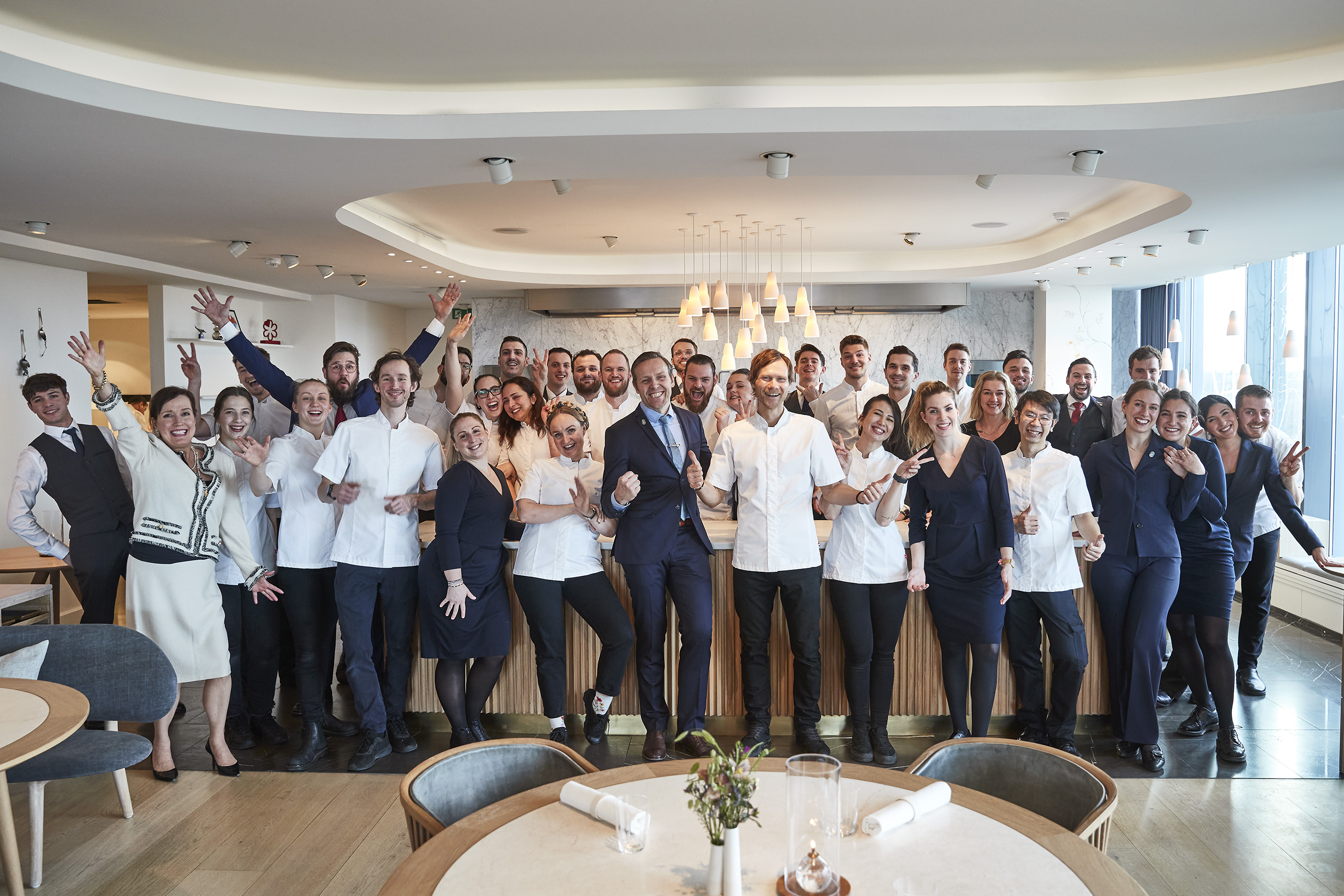 Located on the eight floor of a football stadium with views of the park, Geranium is known for its locally-inspired, seasonally-changing "Universe" tasting menu. It is helmed by Chef Rasmus Kofoed, who is the only chef to receive gold, silver, and bronze at the Bocuse d'Or—the Olympics of the culinary world. Recently, the restaurant shifted to meat-free cuisine with a focus on local vegetables from organic and biodynamic farms across Denmark and Scandinavia.
Meanwhile, Lima's Central and Barcelona's Disfrutar each rose two spots from last year to become the second and third best restaurants in 2022, respectively. Unsurprisingly, Tokyo's Den, which ranked No. 1 on Asia's 50 Best Restaurants 2022, was named the Best Restaurant in Asia at No. 20. 
This year's awards was hosted by Hollywood actor Stanley Tucci, in the presence of some of the most distinguished chefs and culinary professionals in the world. The rankings were compiled from the votes of 1,070 chefs and journalists in the industry, spanning 27 regions around the world.
In February, World's 50 Best revealed that it was moving the ceremony from its original location in Moscow, in response to Russia's invasion of Ukraine. There are also no Russian establishments on this year's list, effectively booting the two Moscow entries (White Rabbit and Twins Garden) from the 2021 list.
In addition to the top 50 list, René Frank of Berlin's Coda was named the World's Best Pastry Chef; Leonor Espinosa earned the title of World's Best Female Chef, Josep Roca took home the World's Best Sommelier Award; and Kenya's Wawira Nijiru bagged the Icon Award.
Other special awards include the American Express One to Watch Award, which went to AM par Alexander Mazzia in Marseille, and the Gin Mare Art of Hospitality Award, accorded to Atomix restaurant in New York.
Without further ado, see the full list of winners below (those marked with an asterisk are new entries).
World's 50 Best Restaurants 2022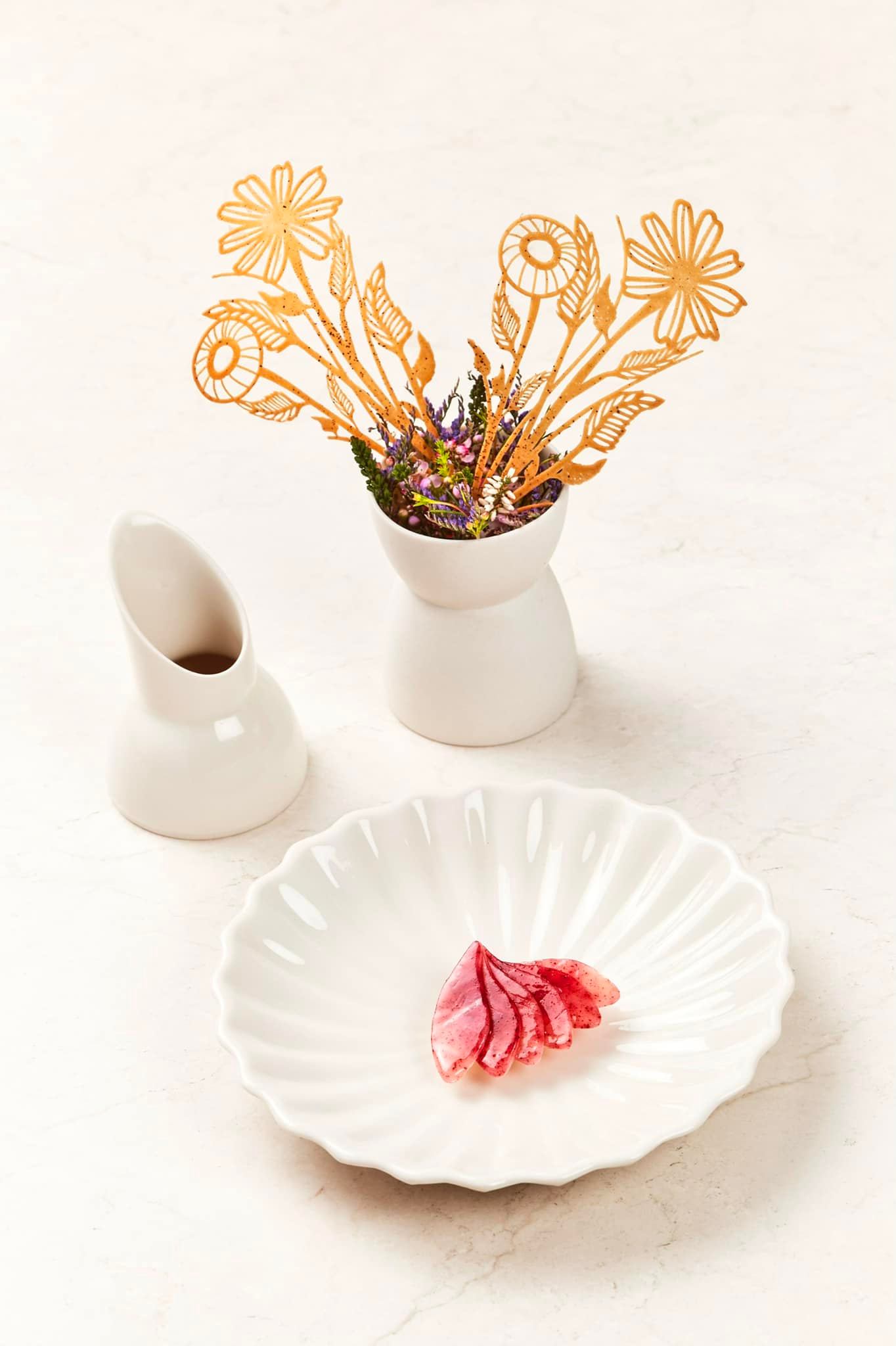 1. Geranium, Copenhagen, Denmark
2. Central, Lima, Peru (Best Restaurant in South America)
3. Disfrutar, Barcelona, Spain
4. DiverXo, Madrid, Spain
5. Pujol, Mexico City, Mexico (Best Restaurant in North America)
6. Asador Etxebarri, Atxondo, Spain
7. A Casa do Porco, Sao Paolo, Brazil
8. Lido 84, Gardone Riviera, Italy
9. Quintonil (Estrella Dam Chefs'Choice Award, Jorge Vallejo)
10. Le Calandre, Rubano, Italy
11. Maido, Lima, Peru
12. Uliassi, Senigallia, Italy* (Highest New Entry Award)
13. Steirereck, Vienna, Austria
14. Don Julio, Beunes Aires, Argentina
15. Reale, Castel Del Sangro, Italy
16. Elkano, Getaria, Spain
17. Nobelhart & Schmutzig, Berlin, Germany (Villa Masa Highest Climber Award)
18. Alchemist, Copenhagen, Denmark*
19. Piazza Duomo, Alba, Italy
20. Den, Tokyo, Japan (Best Restaurant in Asia)
21. Mugaritz, San Sebastian, Spain
22. Septime, Paris, France
23. The Jane, Antwerp, Belgium*
24. The Chairman, Hong Kong, China
25. Frantzén, Stockholm, Sweden
26. Restaurant Tim Raue, Berlin, Germany
27. Hof Van Cleve, Kruishoutem, Belgium
28. Le Clarence, Paris, France*
29. St. Hubertus, San Cassiano, Italy*
30. Florilège, Tokyo, Japan
31. Arpège, Paris, France
32. Mayta, Lima, Peru*
33. Atomix, New York, USA (Gin Mare Art of Hospitality Award)
34. Hiša Franko, Slovenia
35. The Clove Club, London, UK
36. Odette, Singapore
37. Fyn, Capetown, South Africa* (Best Restaurant in Africa)
38. Jordnær, Copenhagen, Denmark*
39. Sorn, Bangkok, Thailand*
40. Schloss Schauenstein, Fürstenau, Switzerland
41. La Cime, Osaka, Japan*
42. Quique Dacosta, Denia, Spain
43. Borago, Santiago, Chile
44. Le Bernadin, New York, USA
45. Narisawa, Tokyo, Japan
46. Belcanto, Lisbon Portugal
47. Oteque, Rio De Janeiro, Brazil*
48. Leo, Bogota, Colombia
49. Ikoyi, London, UK*
50. Single Thread, California, USA